7oz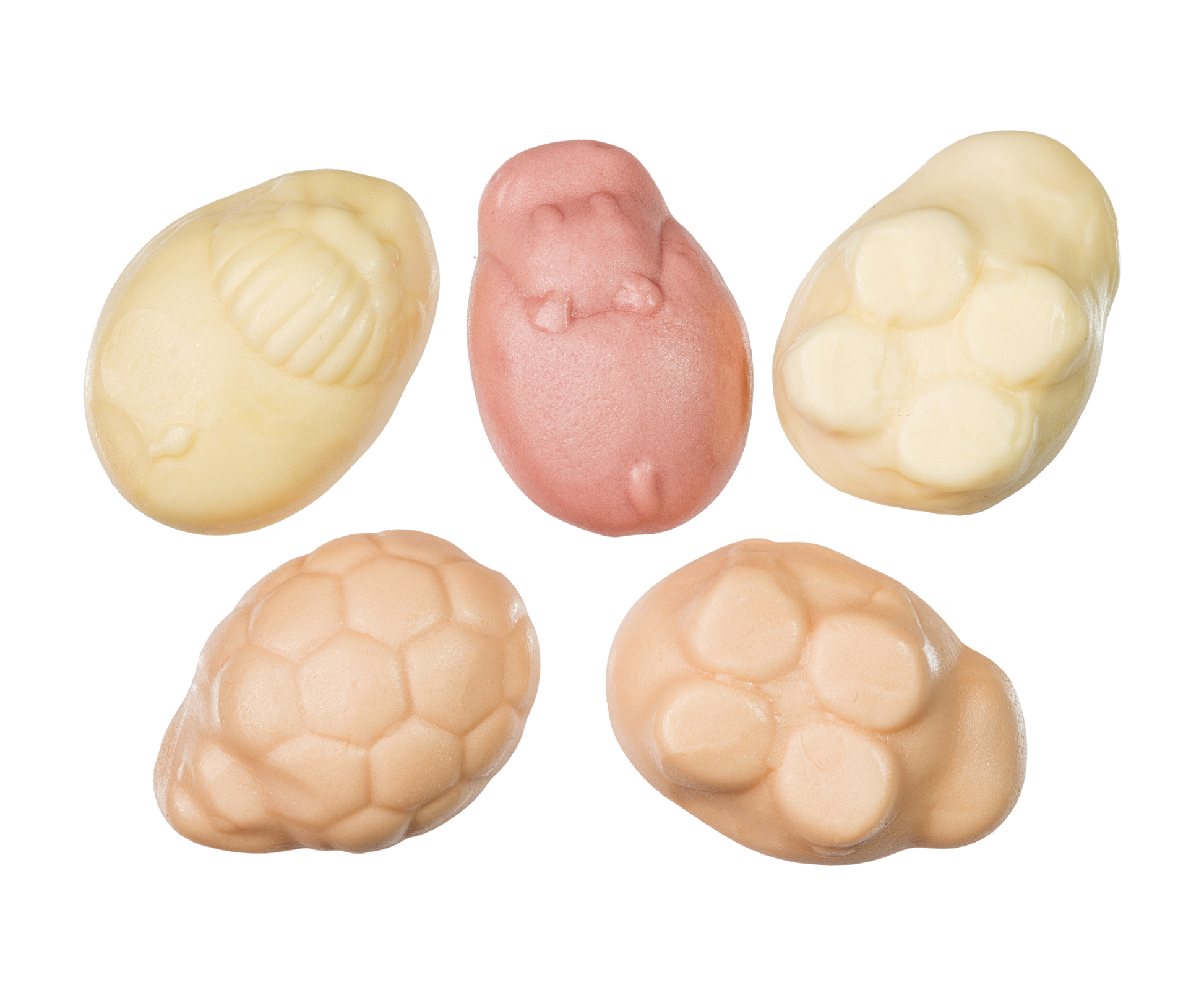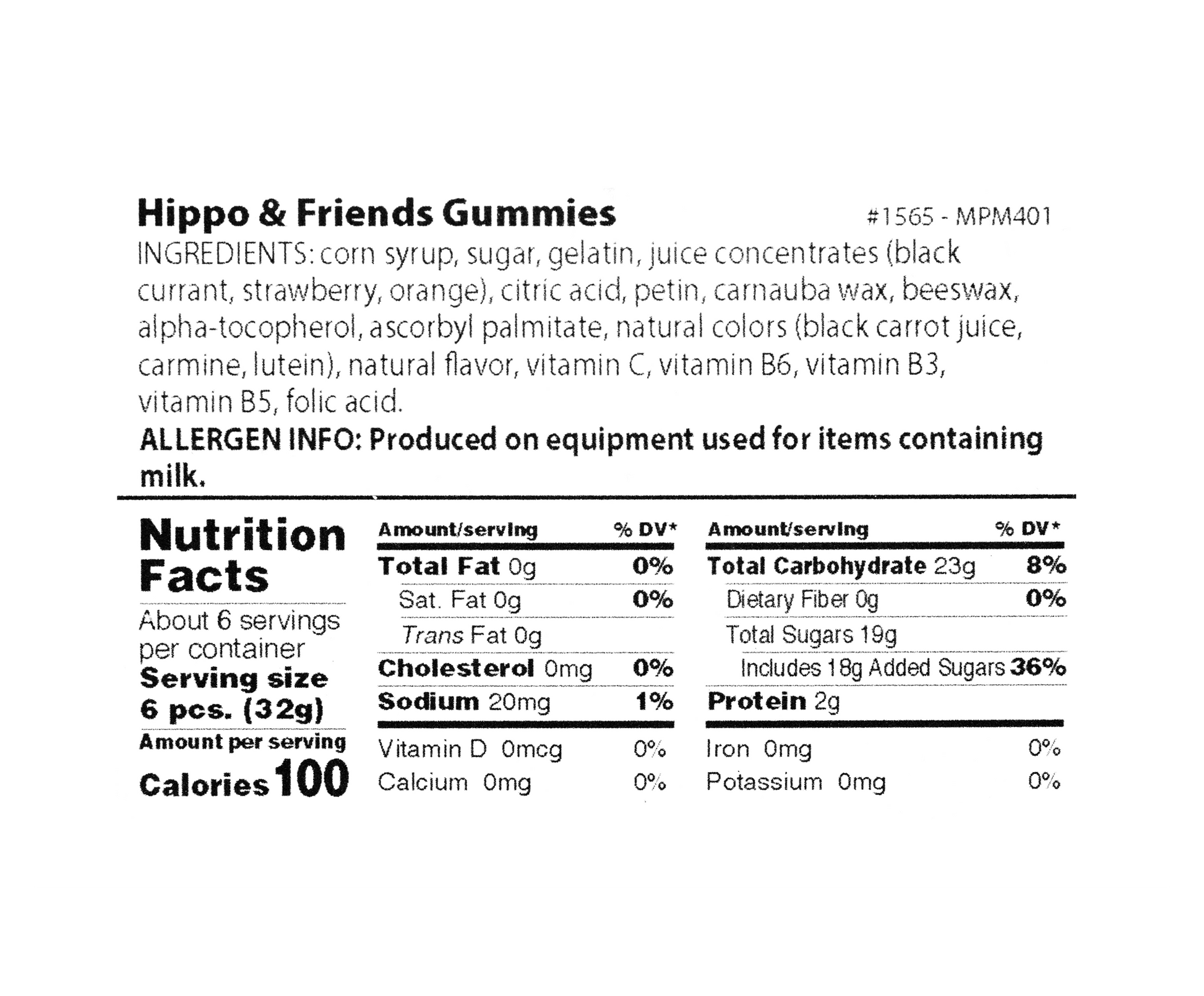 Sale price
$5.40
Regular price
"Hippo & Friends Gummies" are adorable and flavorful treats featuring a delightful assortment of shapes, including hippos and their friendly companions. These gummies offer a diverse range of fruity flavors, from zesty citrus to sweet berries. Each gummy is a burst of vibrant taste, making them a charming and tasty snack option for all ages. Enjoy the playful shapes and delightful flavors in every bite, creating a joyful snacking experience for everyone.
INGREDIENTS: corn syrup, sugar, gelatin, juice concentrates (black currant, strawberry, orange), citric acid, petin, carnauba wax, beeswax, alpha-tocopherol, ascorbyl palmitate, natural colors (black carrot juice, carmine, lutein), natural flavor, vitamin C, vitamin B6, vitamin B3, vitamin B5, folic acid.
ALLERGEN INFO: Produced on equipment used for items containing milk.
About 6 servings per container
Serving size 6 pcs. (32g)
Calories per serving 100
Total Fat 0g (0%)
Sat. Fat 0g (0%)
Trans Fat 0g
Cholesterol 0mg (0%)
Sodium 20mg (1%)
Vitamin D 0mcg (0%)
Calcium 0mg (0%)
Total Carbohydrate 23g (8%)
Dietary Fiber 0g (0%)
Total Sugars 19g
Includes 18g Added Sugars (36%)
Protein 2g
Iron 0.1mg (0%)
Potassium 0.3mg (0%)