40pc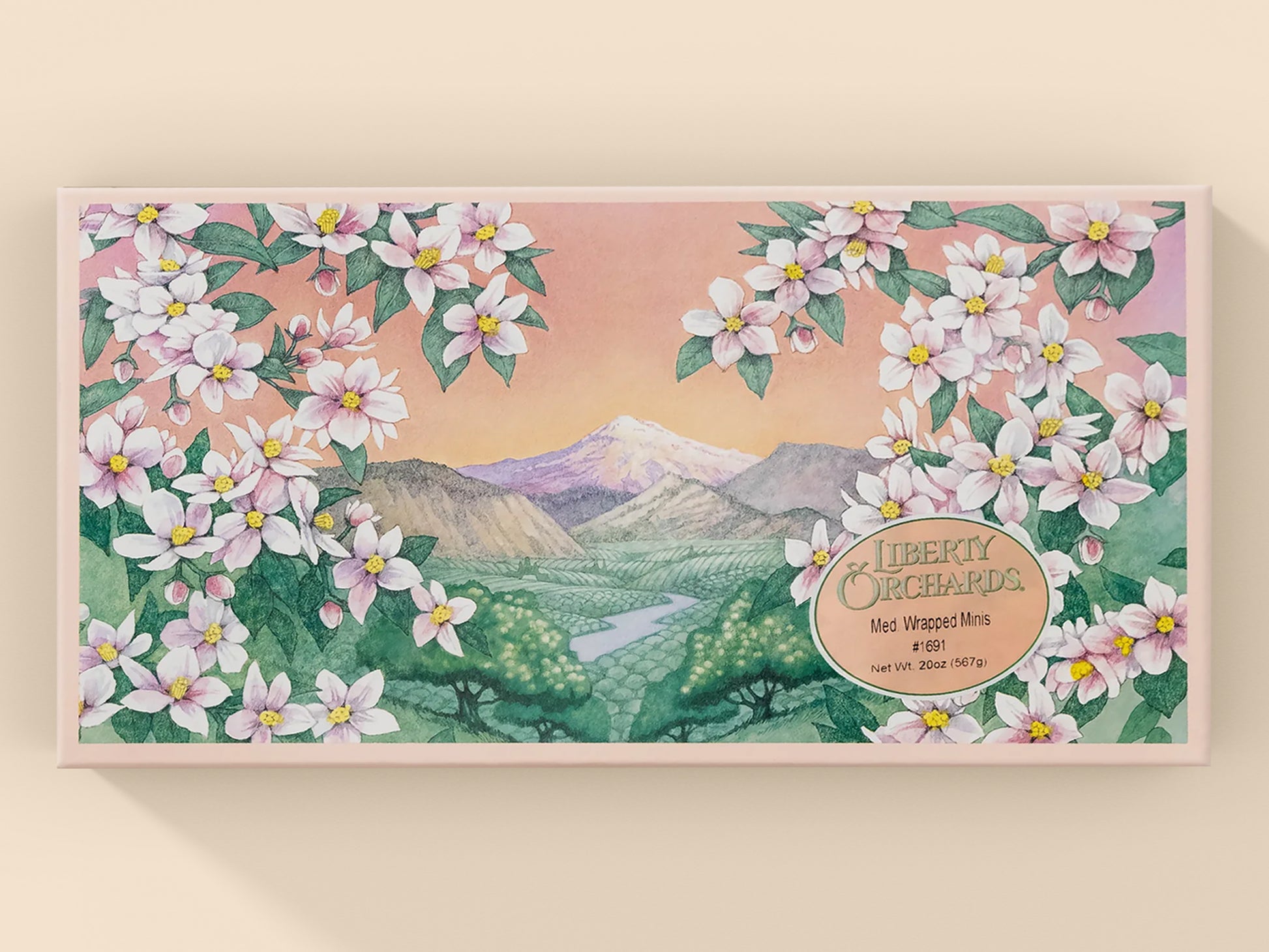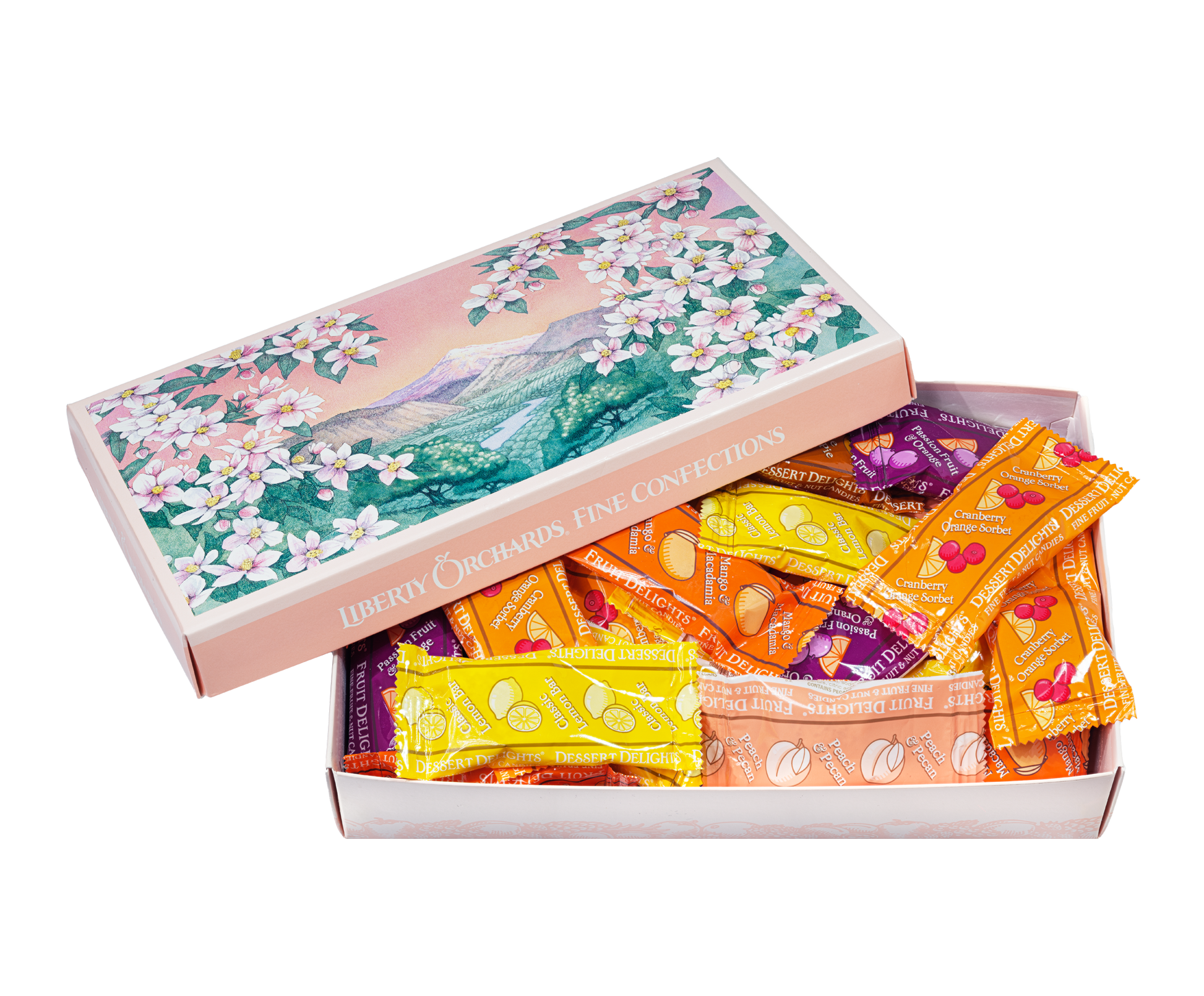 Valley Blossoms Gift Box (pink)
Sale price
$18.75
Regular price
A random assortment of what we've been cooking up in our candy kitchen! Our individually-wrapped candies have been such a big hit that we're always adding new flavors to old favorites that can be enjoyed at their freshest every time. These gift boxes include a random assortment of candies we've been making recently. Will you get pieces of our famous originals like Aplets & Cotlets or Fruit Delights? Or will you get pieces from our newer Dessert Delights and Tropical Delights? We won't know until you order!
Includes 40 candies.
INGREDIENTS: sugar, corn syrup, nutmeats (walnuts, almonds, macadamias, cashews), modified corn starch, fruit [fruit juice from concentrate (strawberry, blueberry, apple, cranberry, apricot)cranberries, orange peel, pineapple, passion fruit], pectin (pectin, disodium diphosphate, sodium polyphosphate, dextrose, dicalcium phosphate), sodium citrate, natural flavors, citric acid, malic acid, soy lecithin.
ALLERGEN INFORMATION: Contains nuts (walnuts, almonds, macadamias, cashews) and soy. Our macadamia nut confections include a small amount of cashews.
Serving Size: 2 pieces (28g)
Servings Per Container: 20 servings
Calories: 100
Total Fat: 1.5g (2%)**
Saturated Fat: 0g (0%)**
Trans Fat: 0g (0%)**
Cholesterol: 0mg (0%)**
Sodium: 30mg (1%)**
Total Carbohydrates: 21g (8%)**
Dietary Fiber: less than 1g
Sugars: 18g (36%)
Protein: less than 1g
Vitamin D: 0%
Calcium: 0%
Iron: 0%
Potassium: 10mg