1.4oz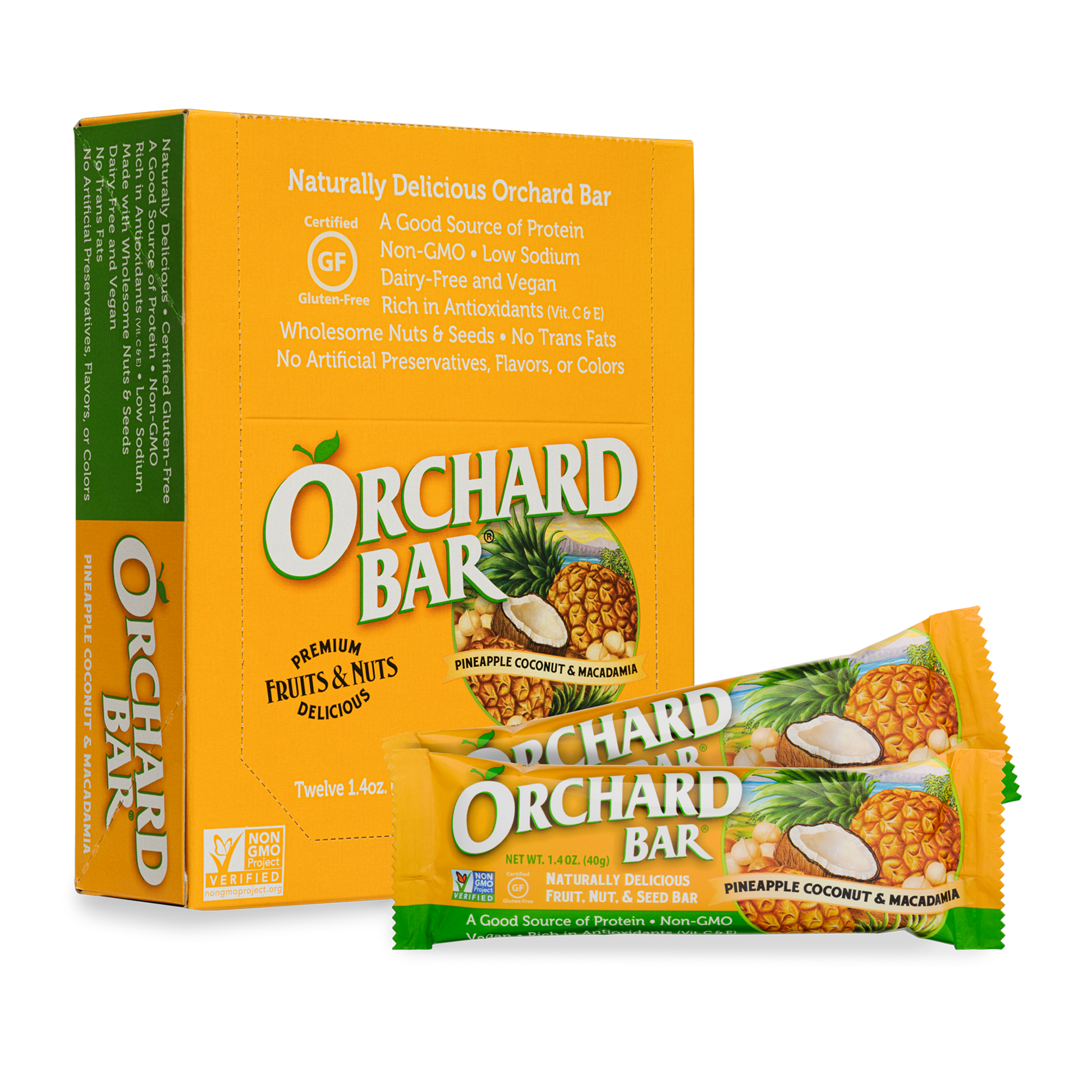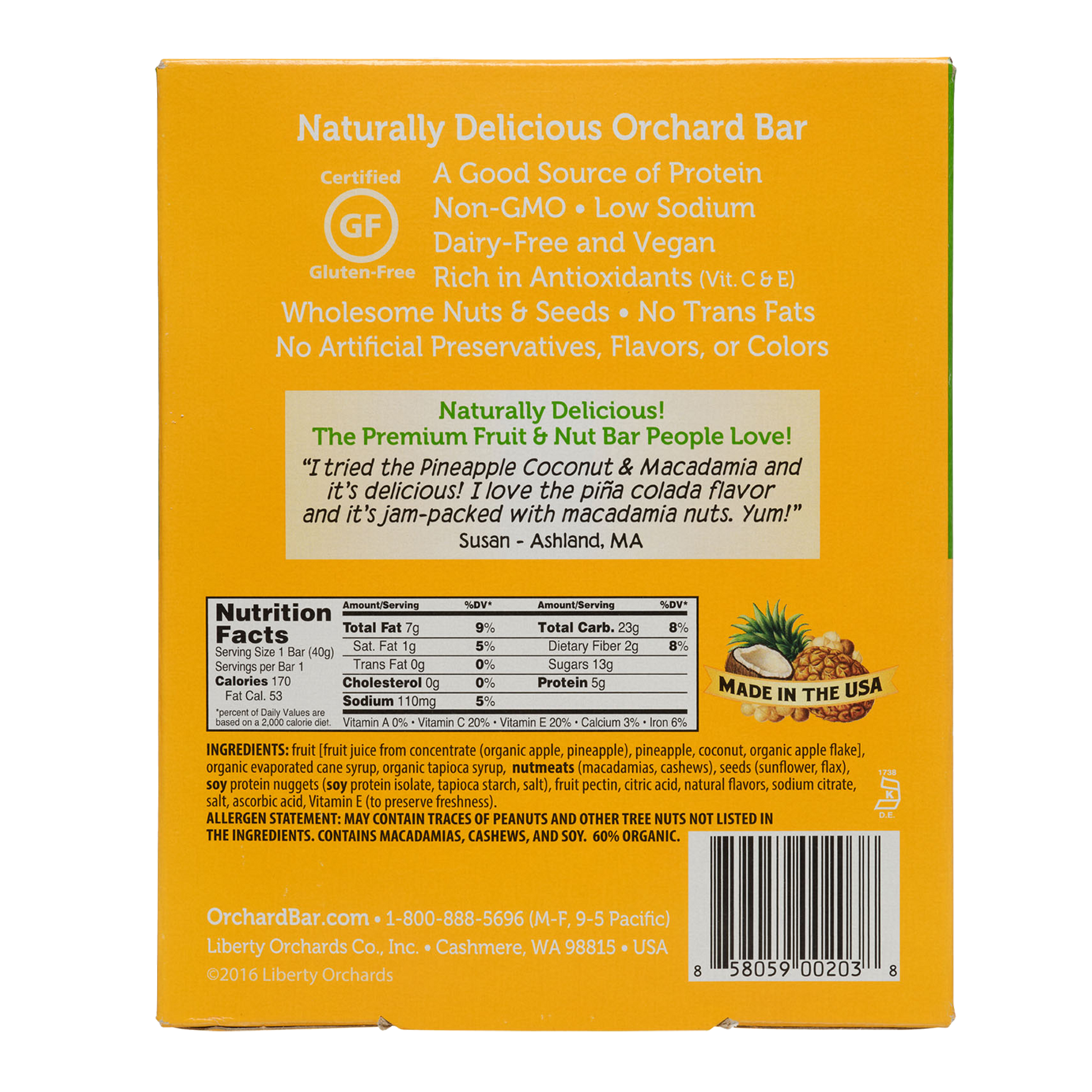 Pineapple Coconut & Macadamia
Sale price
$1.15
Regular price
$1.95
Our Pineapple-Coconut and Macadamia Orchard Bars are a heavenly taste from the islands and packed with juicy pineapple, sweet coconut, and buttery macadamias.
INGREDIENTS: Pineapple-Coconut Orchard Bar fruit [fruit juice from concentrate (organic apple, pineapple), pineapple, coconut, organic apple flake], organic evaporated cane syrup, organic tapioca syrup, nutmeats (macadamias, cashews, Brazil nuts) seeds (sunflower, flax), soy protein nuggets (soy protein isolate, tapioca starch, salt), fruit pectin, citric acid, natural flavors, sodium citrate, ascorbic acid, Vitamin E (to preserve freshness).
ALLERGEN INFORMATION: Contains macadamias, cashews & Brazil nuts and soy. May contain traces of peanuts and tree nuts not listed in the ingredients.
Serving Size: 1 bar (40g)
Servings Per Bar: 1
Calories: 180
Calories from Fat: 60
Total Fat: 7g (11%)**
Saturated Fat: 2g (8%)**
Trans Fat: 0g (0%)**
Cholesterol: 0mg (0%)**
Sodium: 105mg (4%)**
Total Carbohydrates: 25g (8%)**
Dietary Fiber: 2g (6%)**
Sugars: 13g
Protein: 5g
Vitamin A: 0%
Vitamin C: 20%
Vitamin E: 20%
Calcium: 3%
Iron: 6%