7.5oz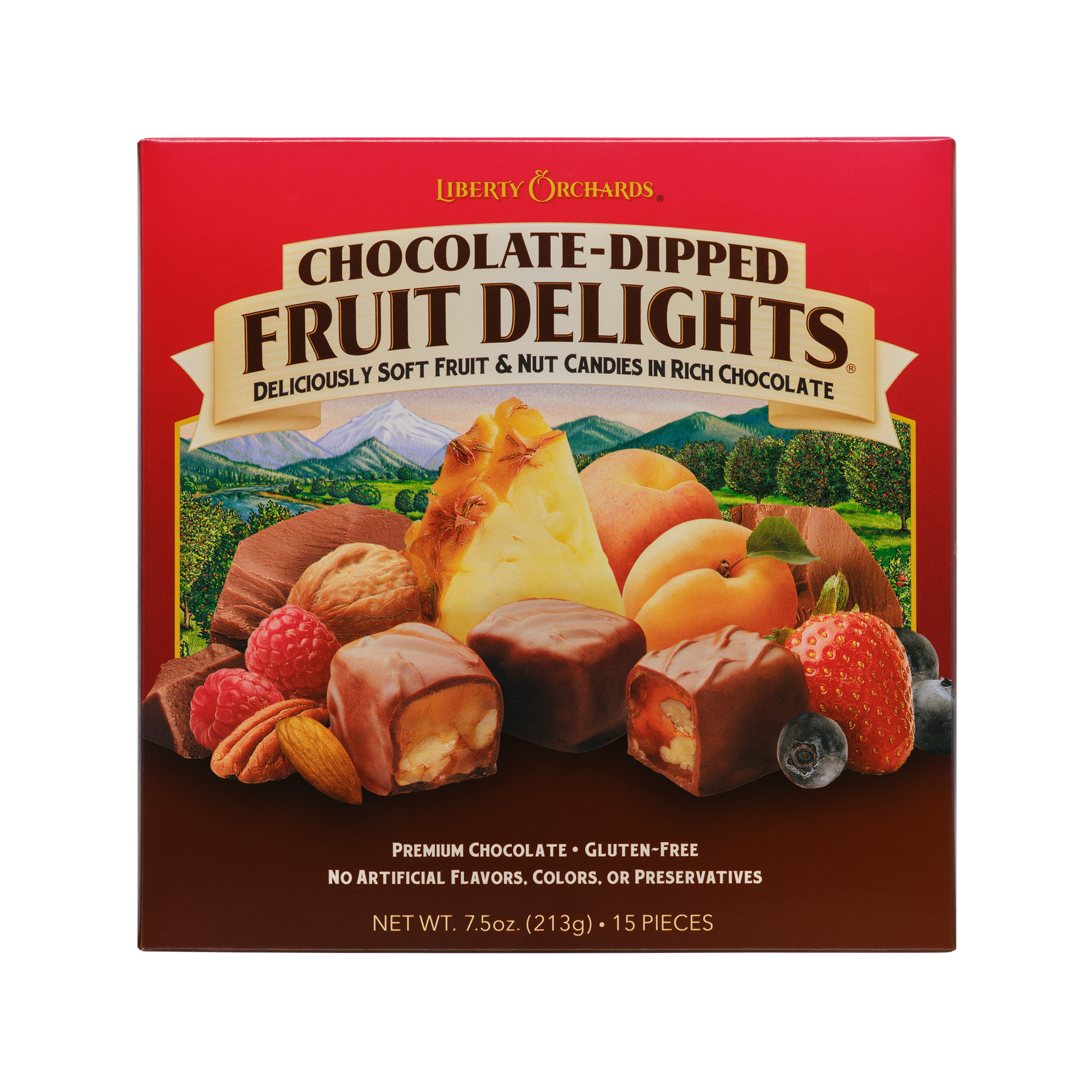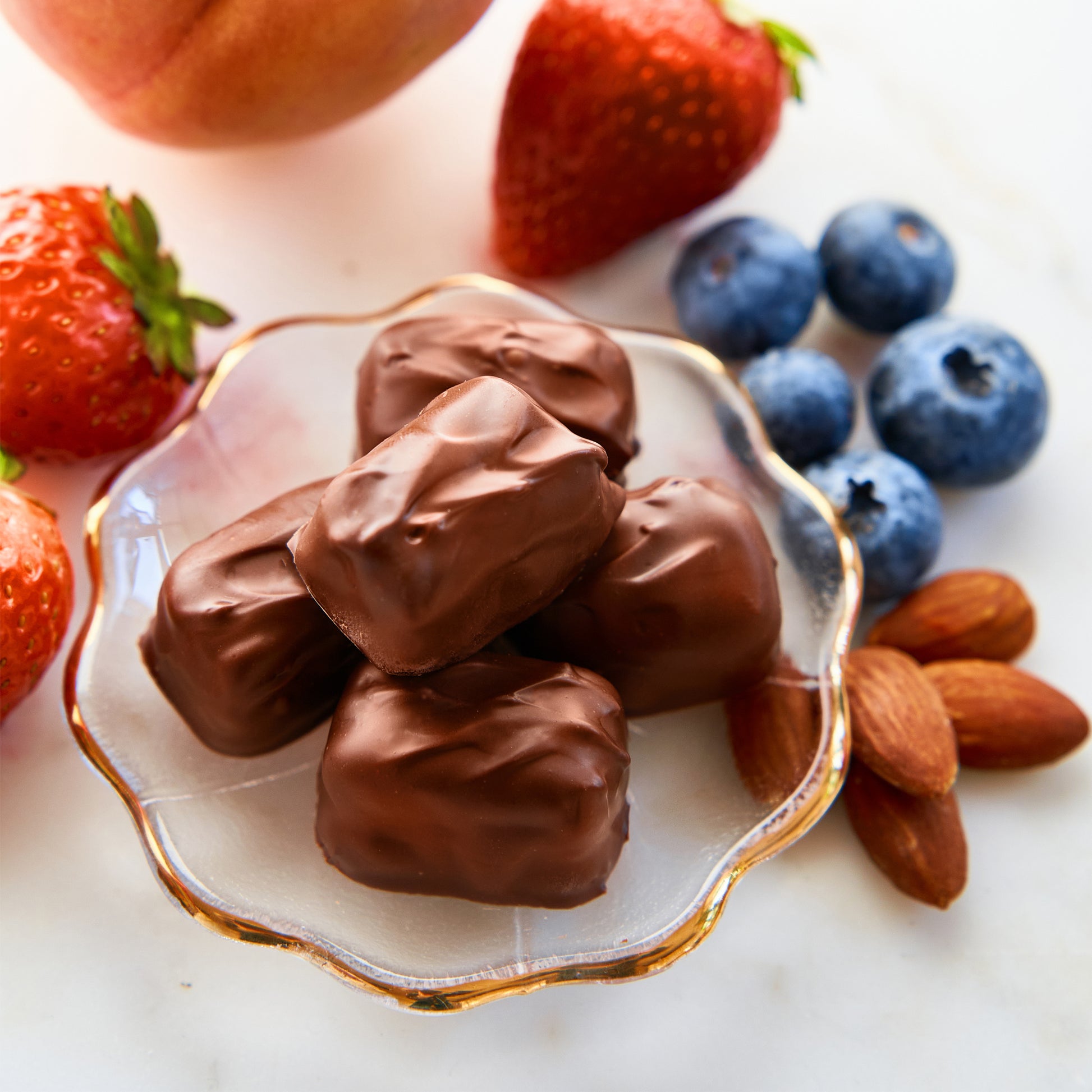 Chocolate-Dipped Fruit Delights
Sale price
$7.50
Regular price
$13.95
Five of our Fruit Delights flavors are dipped in rich, creamy goodness!
 The combination of fruit and chocolate is tough to beat. That's why we've drenched our candies in this custom blend of milk and dark chocolate! Includes Blueberry-Almond, Apricot-Walnut, Strawberry-Walnut, Pineapple-Macadamia, and Raspberry-Pecan flavors.
INGREDIENTS: sugar, corn syrup, nutmeats (walnuts, almonds, pecans, macadamias, cashews), unsweetened chocolate (processed with potassium carbonate), cocoa butter, modified corn starch, milk, fruit [fruit juice from concentrate (strawberry, blueberry, raspberry, apricot), apricots, pineapple, raspberries], pectin (pectin, disodium diphosphate, sodium polyphosphate, dextrose, dicalcium phosphate), butter oil, sodium citrate, natural flavors, sunflower lecithin, citric acid, malic acid.
ALLERGEN INFORMATION: Contains nuts (walnuts, almonds, pecans, macadamias, cashews) and milk. May contain traces of peanuts and tree nuts not listed in the ingredients.
Serving Size: 2 pieces (28g)
Servings Per Container: 7.5 servings per container
Calories: 90
Total Fat: 2g (3%)**
Saturated Fat: 0.5g (3%)**
Trans Fat: 0g (0%)**
Cholesterol: 0mg (0%)**
Sodium: 25mg (1%)**
Total Carbohydrates: 16g (6%)**
Dietary Fiber: 0g (0%)**
Sugars: 14g (28%)
Protein: 0g
Vitamin D: 0%
Calcium: 0%
Iron: 0.2mg (0%)
Potassium: 10mg (0%)
** Percent Daily Values are based on a 2,000 calorie diet. Your daily values may be higher or lower depending on your calorie needs.