8oz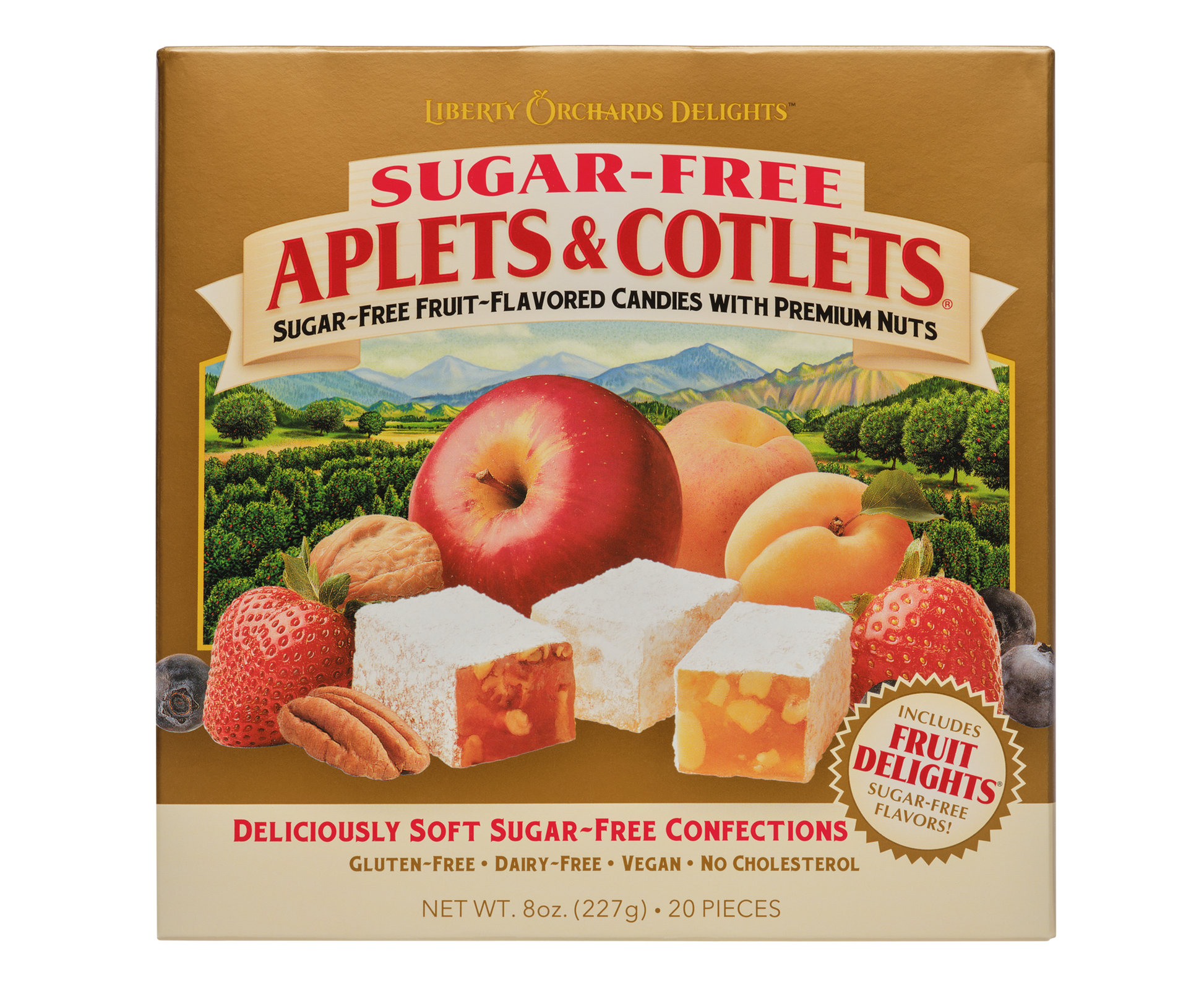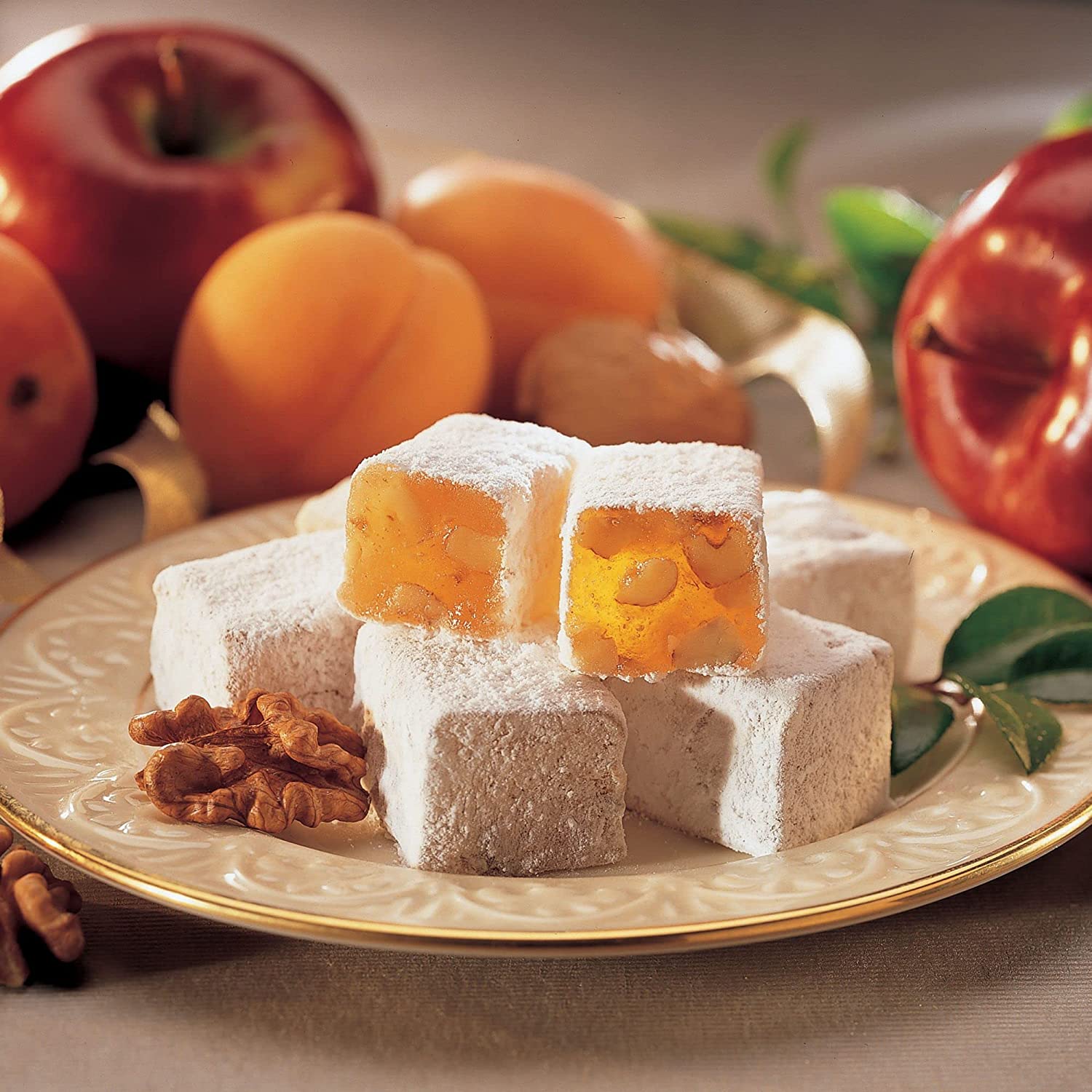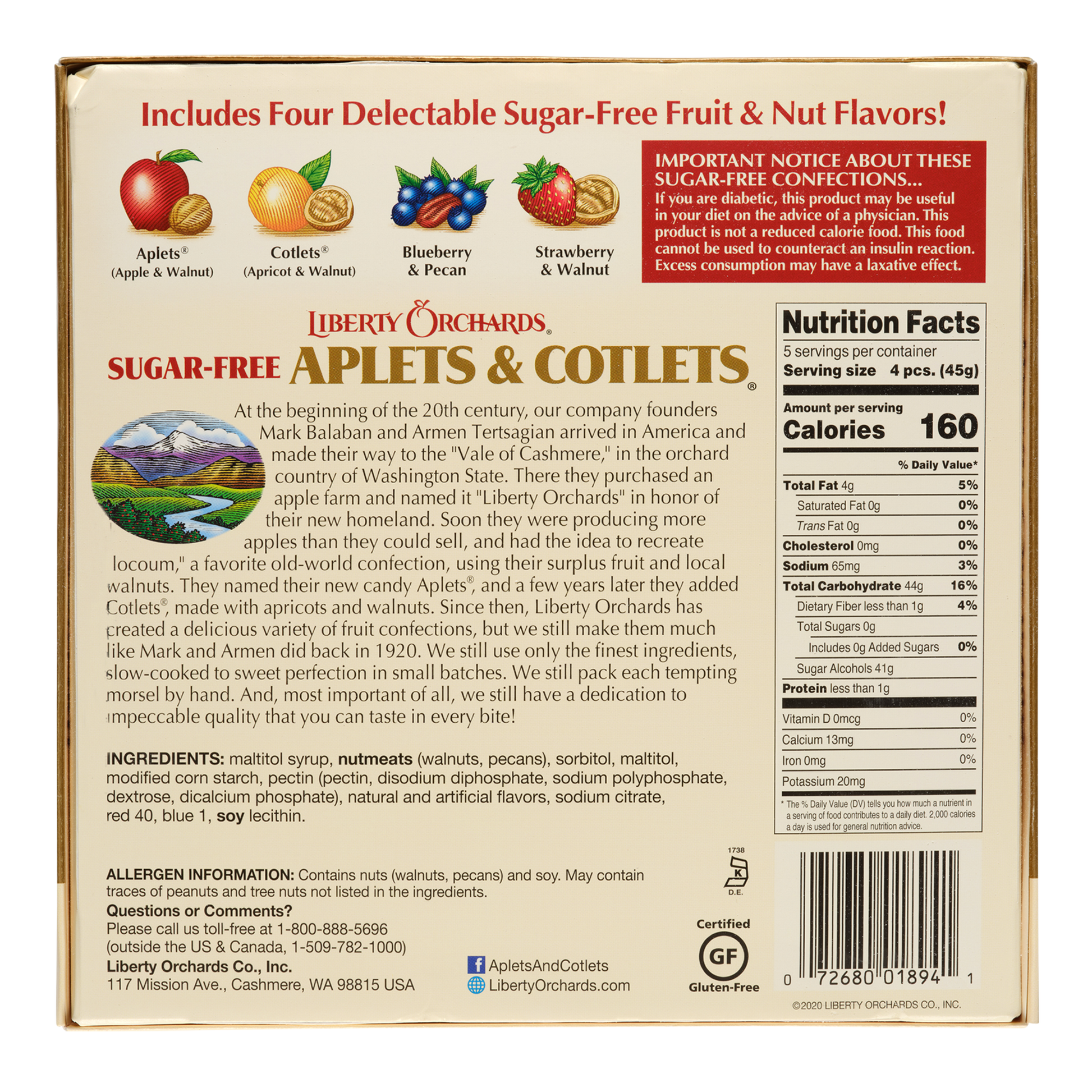 Sugar-Free Aplet & Cotlets + Fruit Ddelights
Sale price
$7.50
Regular price
$13.95
Our original classics are made without sugar!
 Everyone seems to love our original candies, so it's no wonder that our sugar-free version is a huge hit! Packed with both original Apple-Walnut & Apricot-Walnut flavors. Kosher.
INGREDIENTS:
maltitol syrup, walnuts, sorbitol, pectin (pectin, disodium diphosphate, sodium polyphosphate, dextrose, dicalcium phosphate), maltitol, modified corn starch, natural flavors, sodium citrate, citric acid, malic acid, soy lecithin.
ALLERGEN INFORMATION: May contain traces of peanuts and tree nuts not listed in the ingredients.
IMPORTANT NOTICE ABOUT SUGAR-FREE CANDIES: If you are diabetic, this product may be useful in your diet on the advice of a physician. This product is not a reduced calorie food. This food cannot be used to counteract an insulin reaction. Excess consumption may have a laxative effect.
Serving Size: 3 pieces (42g)
Servings Per Container: 6.6
Calories: 160
Calories from Fat: 30
Total Fat: 3.5g (5%)**
Saturated Fat: 0g (0%)**
Trans Fat: 0g (0%)**
Cholesterol: 0mg (0%)**
Sodium: 40mg (2%)**
Total Carbohydrates: 32g (11%)**
Dietary Fiber: 0g
Sugars: 0g
Sugar Alcohols: 13g
Protein: less than 1g
Vitamin A: 0%
Vitamin C: 0%
Calcium: 0%
Iron: 0%
** Percent Daily Values are based on a 2,000 calorie diet. Your daily values may be higher or lower depending on your calorie needs.