4.5oz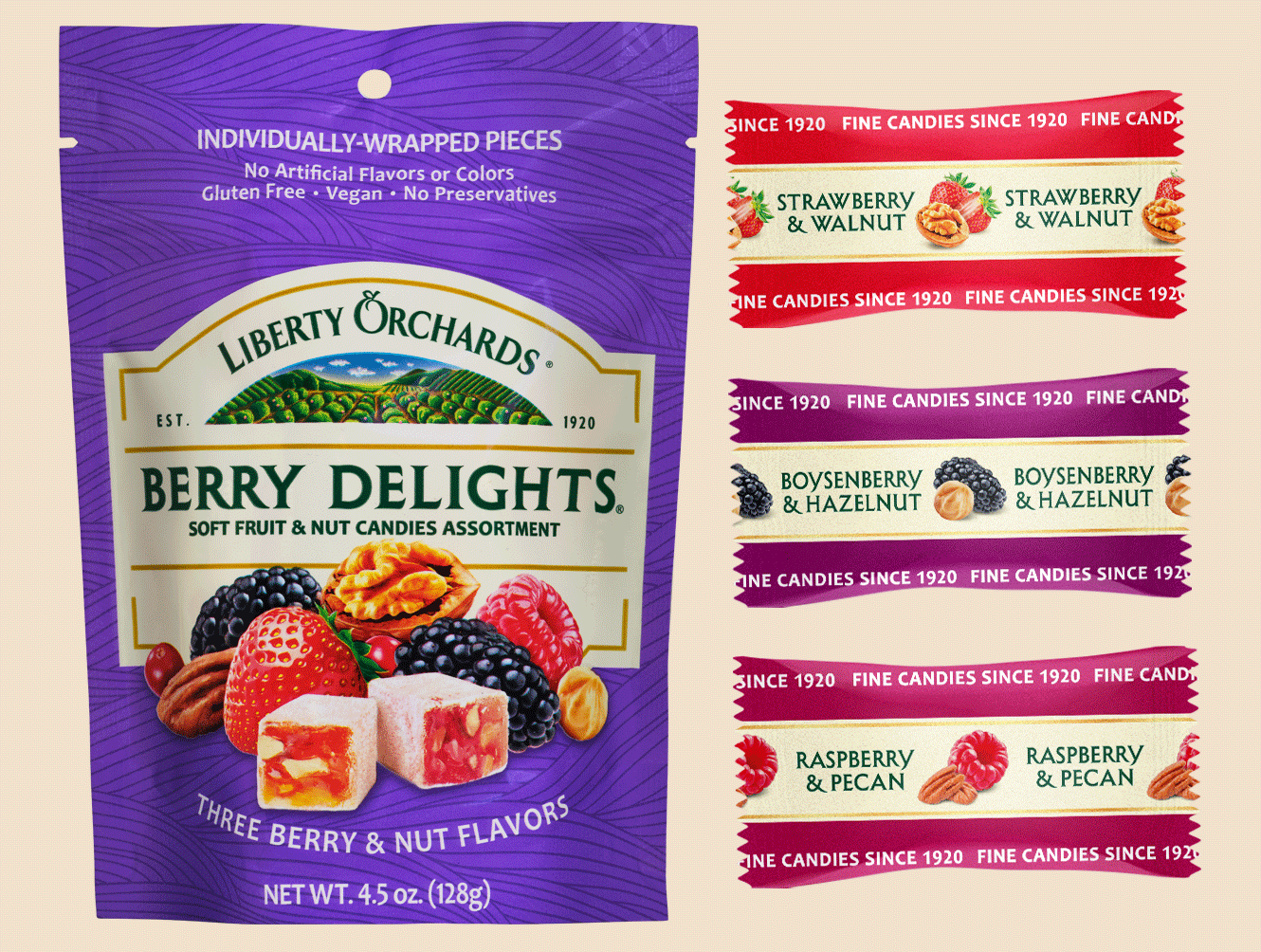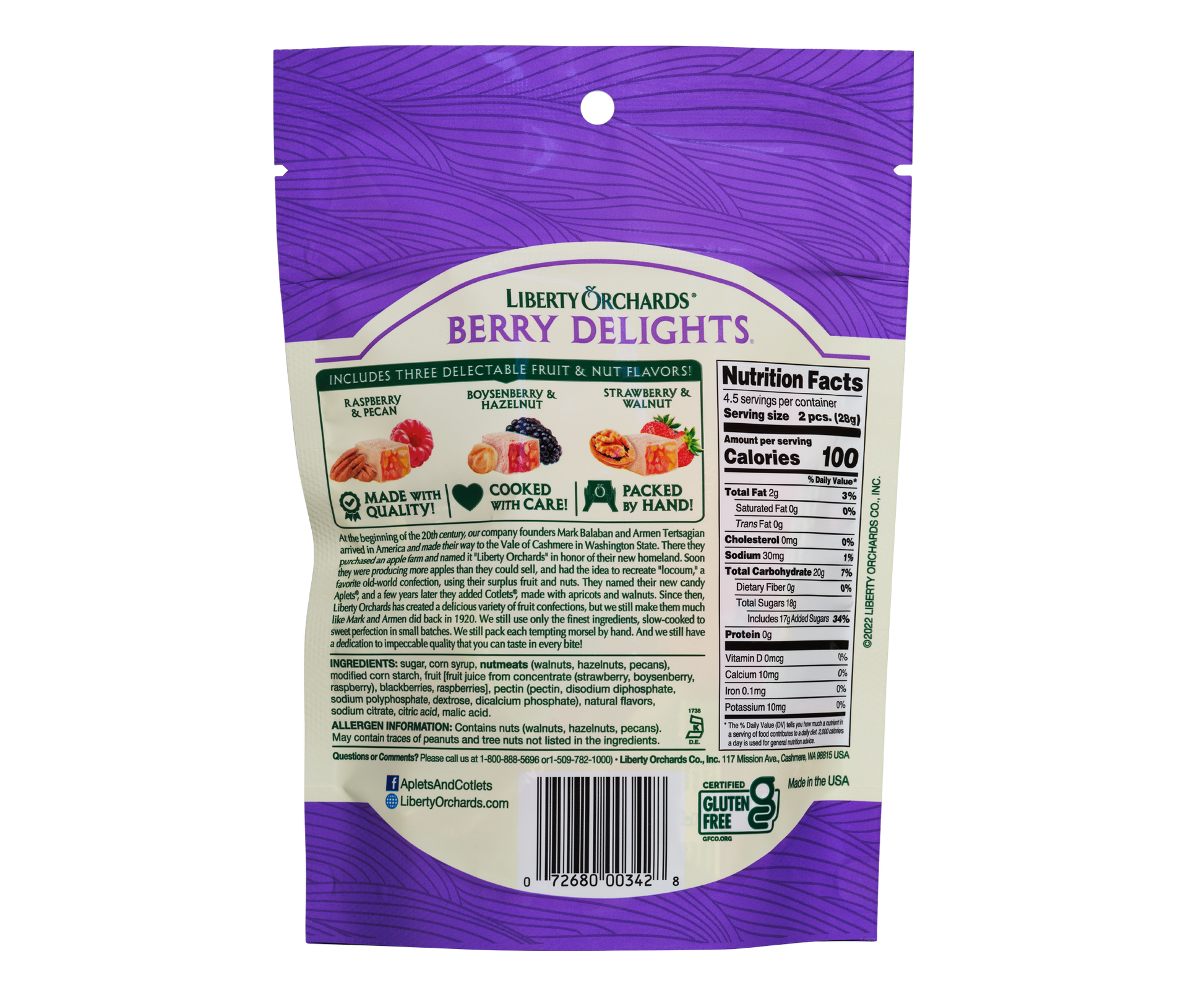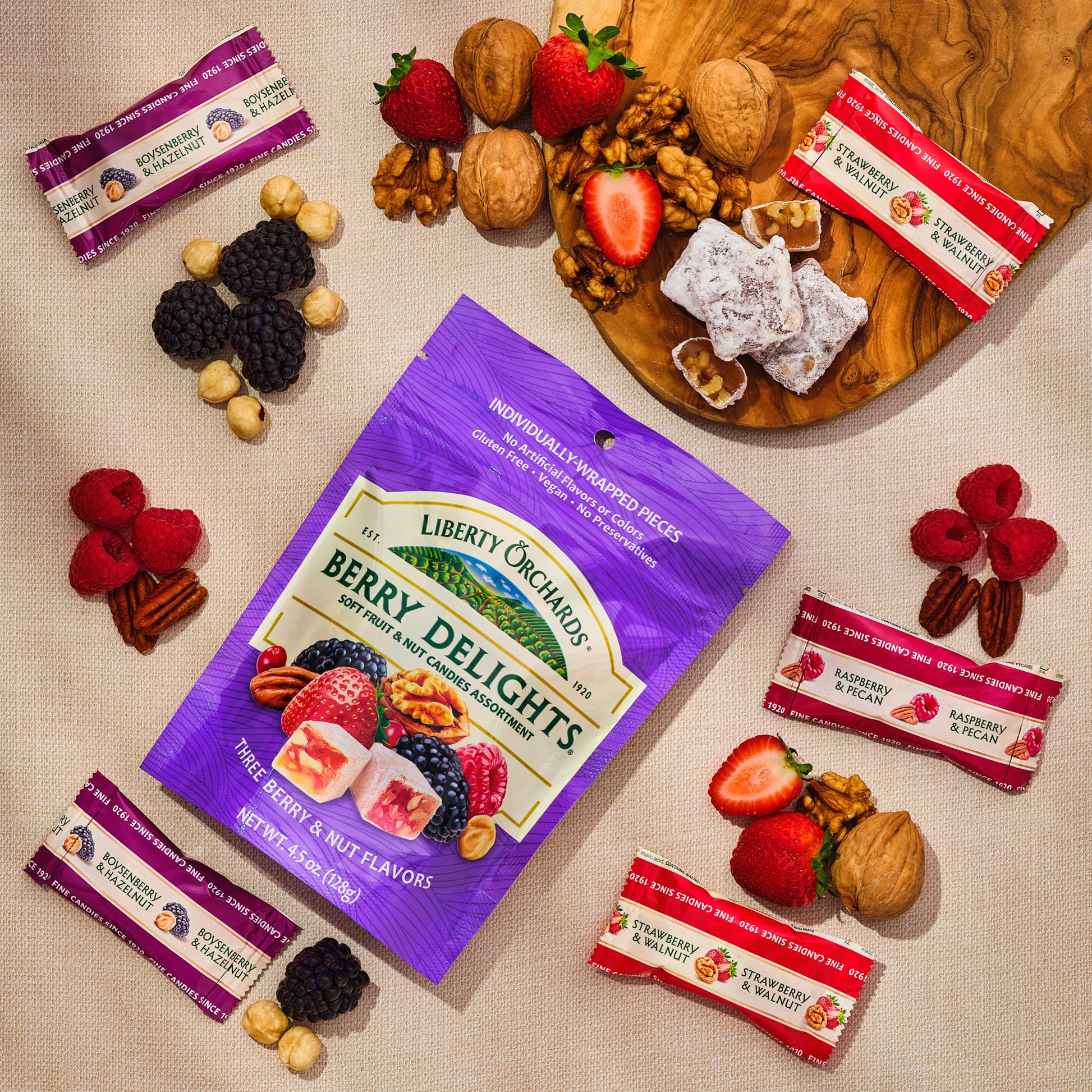 Sale price
$3.85
Regular price
Here's a bag filled with a trio of our popular berry flavors. Includes Strawberry & Walnut, Boysenberry & Hazelnut, and Raspberry & Pecan flavors.
Includes 3 of each flavor, a total of 9 candies.
INGREDIENTS: sugar, corn syrup, fruit [fruit juice from concentrate (blueberry, strawberry, boysenberry, raspberry, cranberry, apple), cranberries, blueberries, blackberries, raspberries], nutmeats (walnuts, pecans), modified corn starch, pectin (pectin, disodium diphosphate, sodium polyphosphate, dextrose, dicalcium phosphate), natural flavors, sodium citrate, citric acid, malic acid. ALLERGEN INFORMATION: May contain traces of peanuts and tree nuts not listed in the ingredients.
Serving Size: 2 pieces (50g)
Servings Per Container: 4.5
Calories: 180
Calories from Fat: 35
Total Fat: 4g (6%)**
Saturated Fat: 0g (0%)**
Trans Fat: 0g (0%)**
Cholesterol: 0mg (0%)**
Sodium: 60mg (3%)**
Total Carbohydrates: 37g (12%)**
Dietary Fiber: 0g
Sugars: 29g
Protein: less than 1g
Vitamin A: 0%
Vitamin C: 0%
Calcium: 0%
Iron: 0%
** Percent Daily Values are based on a 2,000 calories diet. Your daily values may be higher or lower depending on your calorie needs.