10oz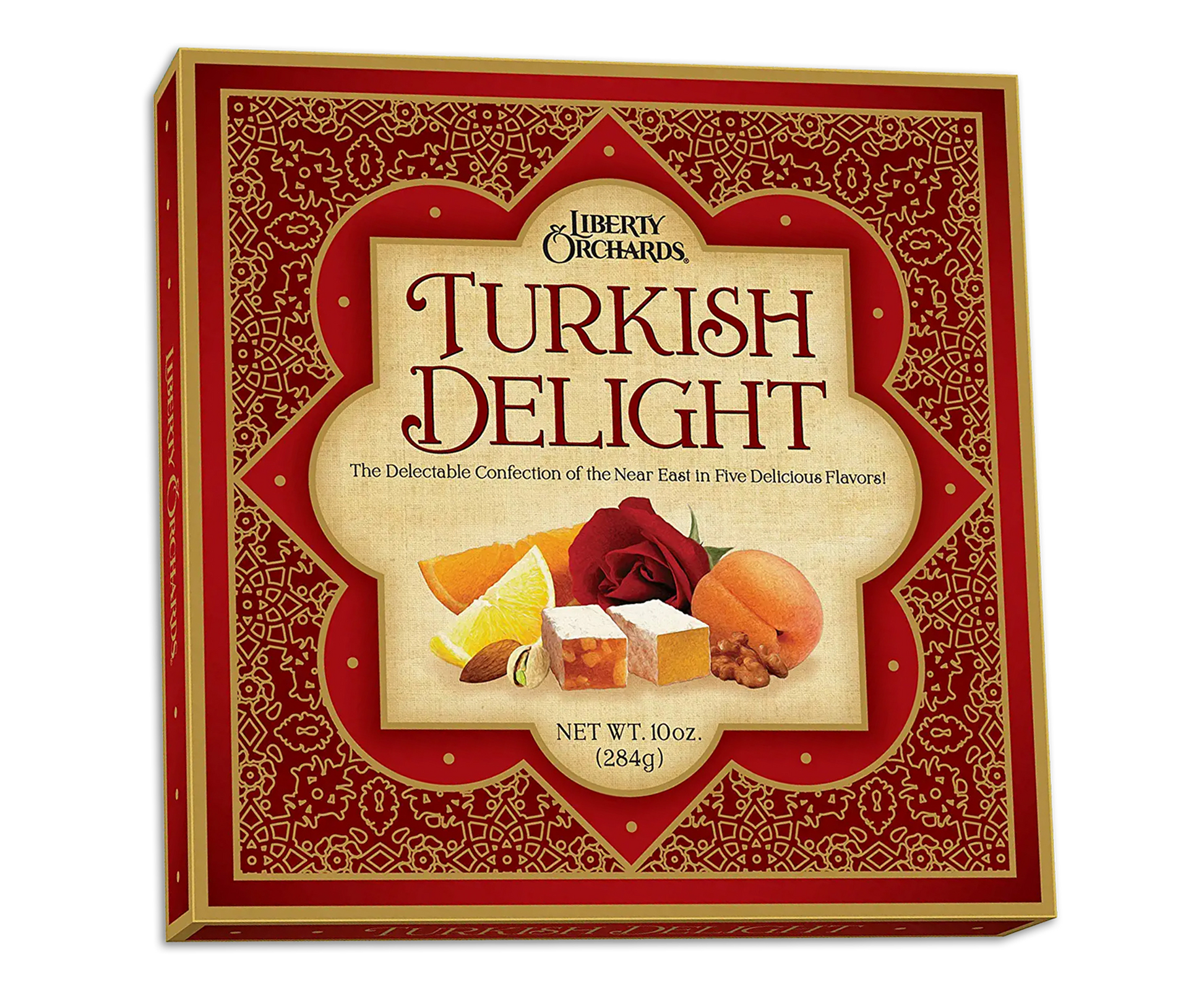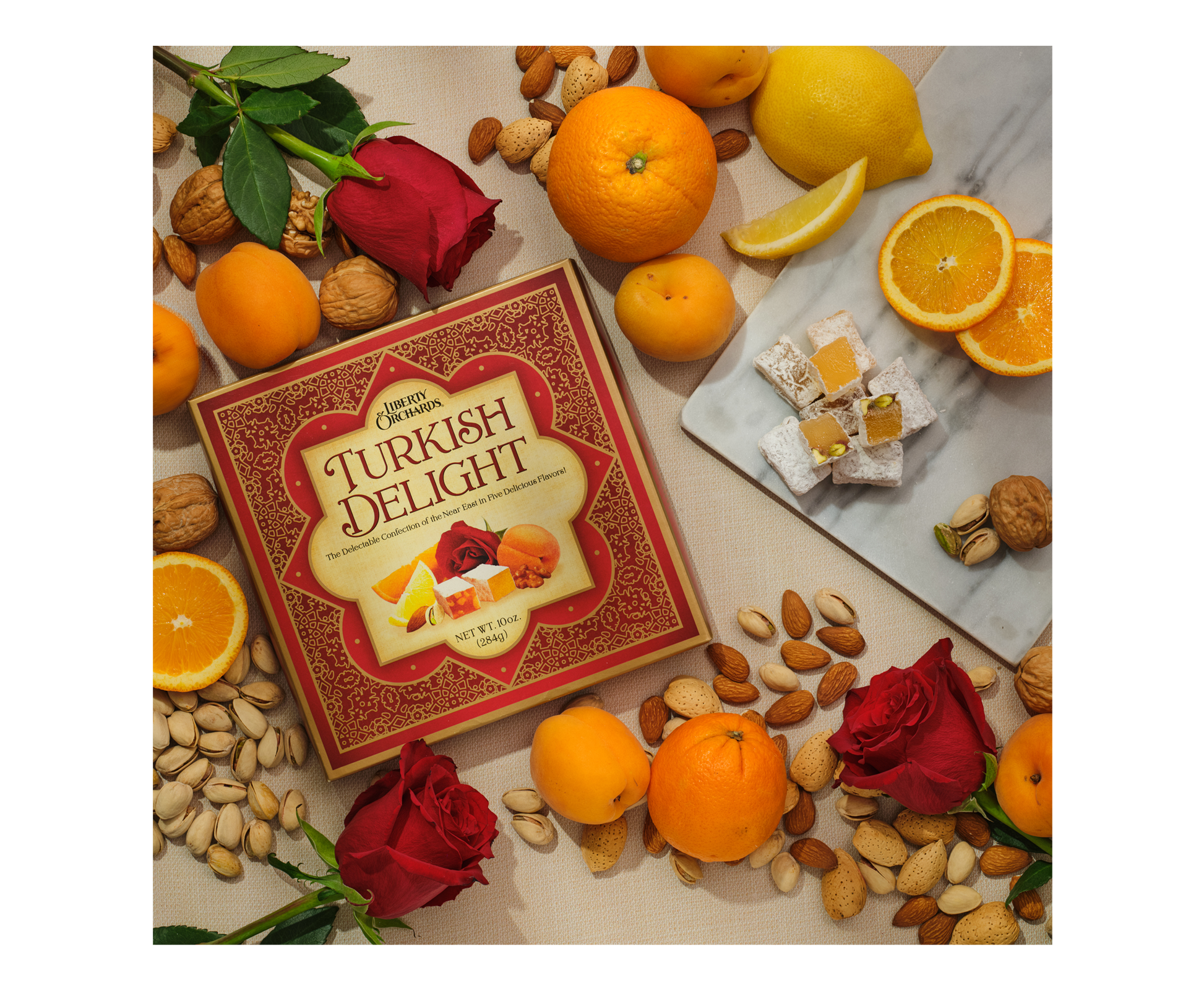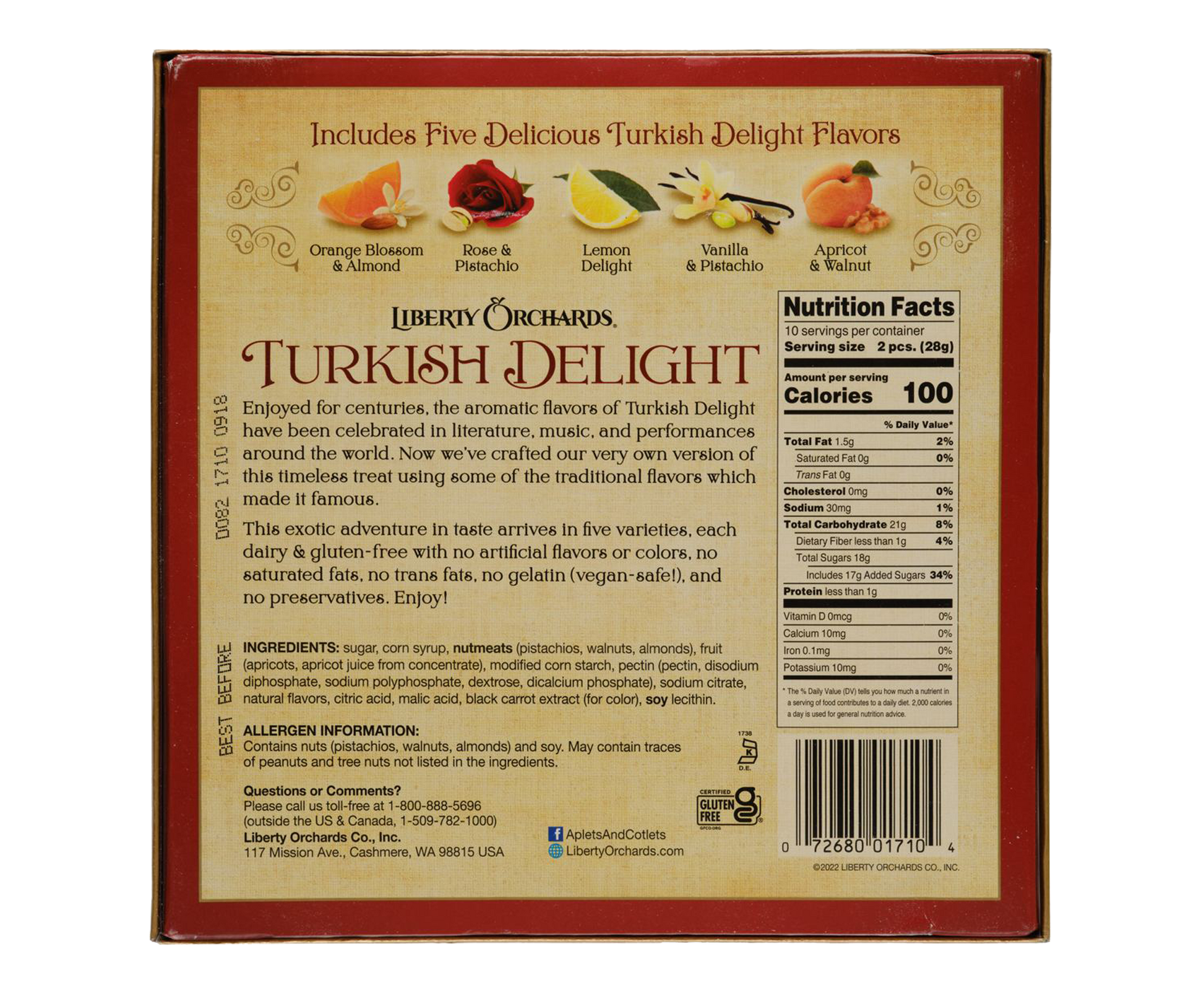 Sale price
$7.50
Regular price
$13.95
Tastes right out of Arabian Nights!
 Our fruit-and-nut candies are actually derived from locoum, also known as Turkish Delight. Made since the 15th century, the aromatic flavors of these timeless treats have been celebrated in literature, music, and performances around the world. Now we've crafted our own version of Turkish Delight using some of the traditional flavors which made it famous. Each box includes Orange Blossom-Almond, Rose-Pistachio, Apricot-Walnut, Vanilla-Pistachio, and Nut-Free Lemon Delight candies. Turkish Delight makes a magical and memorable gift for those seeking out new tasting adventures! Kosher.
INGREDIENTS: sugar, corn syrup, nutmeats (pistachios, walnuts, almonds), modified corn starch, pectin (pectin, disodium diphosphate, sodium polyphosphate, dextrose, dicalcium phosphate), apricot juice concentrate, apricots, natural flavors, sodium citrate, citric acid, malic acid, black carrot extract (for color), soy lecithin.
ALLERGEN INFORMATION: Contains nuts and soy. May contain traces of peanuts and tree nuts not listed in the ingredients.
Serving Size: 3 pieces (42g)
Servings Per Container: about 6.5 servings
Calories: 150
Calories from Fat: 30
Total Fat: 4g (6%)**
Saturated Fat: 0g (0%)**
Trans Fat: 0g (0%)**
Cholesterol: 0mg (0%)**
Sodium: 65mg (3%)**
Total Carbohydrates: 31g (10%)**
Dietary Fiber: 0g
Sugars: 24g
Protein: less than 1g
Vitamin A: 0%
Vitamin C: 0%
Calcium: 0%
Iron: 0%

** Percent Daily Values are based on a 2,000 calorie diet. Your daily values may be higher or lower depending on your calorie needs.